October 11, 2019•145 words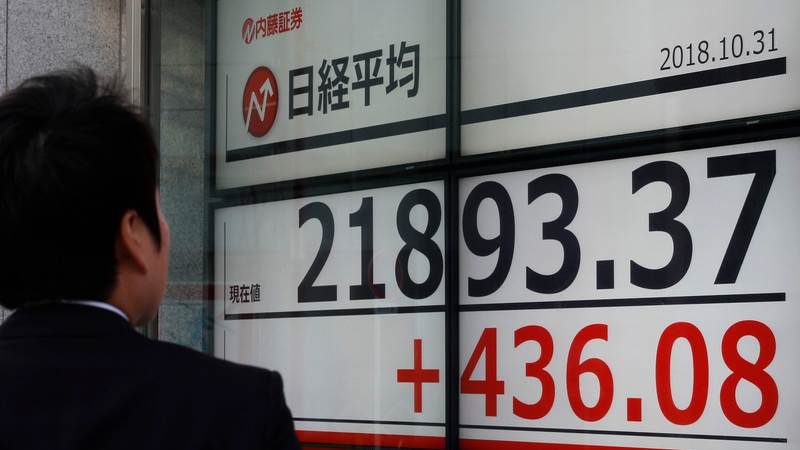 Markets in the Asia-Pacific region traded mostly with gains on Friday after United States President Donald Trump said trade talks with China are "very, very good." Speaking at a rally, Trump later said that China complimented the US on its "truly great economy." According to the White House schedule, the US president is set to meet the head of China's trade delegation to Washington DC, Vice Premier Liu He, on Friday afternoon.
The Shanghai Composite rose 0.13% at 4:30 am CET and the Shezhen Composite lost 0.23% at 4:32 am CET. The Hang Seng jumped 1.43% at 4:34 am CET.
Japan's Nikkei 225 rose 0.96% at 4:35 am CET.
The South Korean Kospi Composite increased by 0.89% at 4:35 am CET while Austrialia's S&P/ASX 200 gained 0.67% at 4:36 am CET.
The dollar was flat against the yen, declining 0.03% to 107.9455 at 4:37 am CET.